Dr. Worthen is not accepting new referrals at this time.
This notice will be removed when he is able to accept new referrals for evaluation or consultation.
Dr. Worthen's Professional Credentials
Education, Training, & Professional Service
* Graduated from the University of Maryland's Psychology Honors Program.
* Member, Phi Beta Kappa (The oldest academic honors society in the United States - established 1776.) 
* Commencement Speaker at his college's graduation ceremony.
* Earned a Doctor of Psychology (PsyD) degree from Baylor University in Texas.
* Completed an APA-accredited internship at a VA Medical Center.
* Clinical Fellow in Psychology at Harvard Medical School. 
* Served as Co-Chair of the North Carolina Psychological Association's Law & Psychology Committee
* Lead author of the first article ever published in a peer-reviewed scholarly journal describing how to conduct C&P exams for PTSD and other mental disorders.
Work Experience
* Over five years as a full-time VA Compensation and Pension examiner, conducting C&P exams for VA compensation PTSD and other mental disorder claims.
* Court Psychologist for a family court in Alexandria, Virginia
* Forensic Psychologist at a community mental health center in Charlotte, North Carolina
* Clinical Consultant to a Drug Treatment Court in Mecklenburg County, North Carolina.
* Consultant to defense counsel in private disability insurance cases.
* Consultant to companies in workplace violence threat situations.
* Expert witness in several jurisdictions in central and western North Carolina
* Licensed Healthcare Service Provider Psychologist (HSP-P) in the State of North Carolina (#1835 - verify).
Mark D Worthen PsyD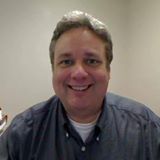 A bit of personal info so you know who will be helping you...
Dr. Worthen's practice is located in Charlotte, North Carolina.
He enjoys spending time with his adult children, contributing to an international men's organization and attending a weekly men's group; playing chess; and listening to hard rock, punk, jazz, and blues music.
His Pandora stations are Bop Hard and High Energy Hard Rock.
* VA Definition of 'Medical' Opinion
The Department of Veterans Affairs (VA) refers to expert witness opinions as 'medical' opinions, whether or not the expert is a physician, i.e., the professional could be a psychologist, audiologist, physician assistant, or nurse practitioner. To be clear, I am not a physician. I earned a Doctor of Psychology (PsyD) degree in clinical psychology from Baylor University. Some C&P examiners who evaluate veterans for PTSD and other mental disorders are psychiatrists, who are physicians (MD or DO degree), but the vast majority of C&P examiners for VA compensation PTSD and other mental disorder claims are psychologists (PsyD or PhD degree).

Service for the Veteran Community
Dr. Worthen also offers pro bono clinical forensic psychological services for Veterans Law Clinics, i.e., Veterans Legal Clinics or Veterans Law and Disability Benefits Clinics housed in a law school; or for established pro bono legal assistance programs such as the Veterans Consortium Pro Bono Program, and the National Veterans Legal Services Program.
And, on his PTSDexams.com blog, Dr. Worthen offers abundant advice, suggestions, recommendations, tips, and a list of the best online resources for military veterans, all designed to assist veterans, family members, service officers, C&P examiners, and veterans law attorneys.
Please see the contact page to communicate with Dr. Worthen.
---